A 7-acre labyrinth of twists, turns, and dead ends carved into stalks over your head, offers an experience that is perfect for those hungry for fun.
Most participants, adults and children alike, spend an average of one hour trying to maneuver their way out of the mind-boggling puzzle.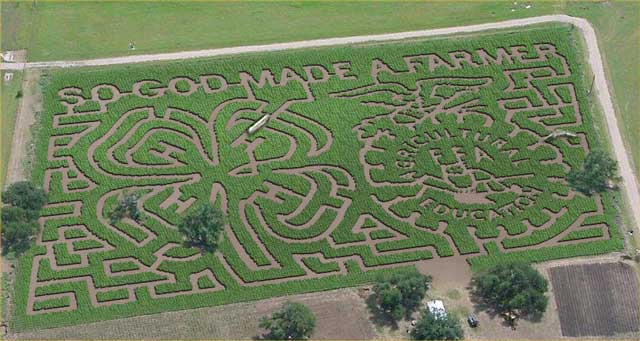 Our 2013 maze design celebrates our country's rich agricultural heritage.